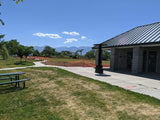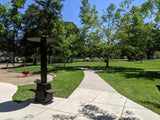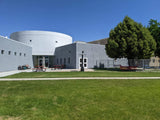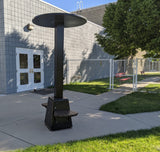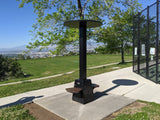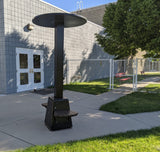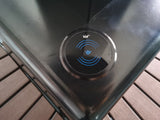 The perfect addition to any outdoor recreational or gathering area. Stay connected with SELS' SCL9830 Solar Powered Charging and Connectivity Station. The cutting edge design of this product Includes: 
4 USB-A charging ports 
2 Qi wireless charging pads 
seating bench/wheelchair accessible tables
dimmable site lighting
Options include 4G WIFI router or range extender
Bluetooth speaker
Usage tracking
and more
As always, customization is offered and encouraged: Just call one of our applications engineers at SELS' offices to discuss options.
Solar-Powered Charging Stations and Outdoor Phone Charging Furniture – Technical Specifications

PV Module

PlexiGlass Impact Resistance PV Module, ETFE-coated semi-flexible Maxeon PV modules, PVC Plastic, Teak Wood
High-efficiency monocrystalline cells
Different sizes available. Designed to meet your load requirements

Battery Power Storage

High performance Lithium (LiFePO4)
Cycle life over 2,000 times, Up to 4 Days of Autonomy
High temperature range tolerance, Low temperature battery options

Solar Charge and Lighting Controller

Smart MPPT charging system maintains battery and system life
Optional networking and connectivity
Programmable options and load usage

Activation Options

USB Ports
Wireless Charging Pads
120V / 60Hz Outlets
Lighting
Wifi Router
Smart Data Collection
Bluetooth Speaker
Motion Activation

Material Construction

Stainless steel or structural aluminum
Impact and chemical resistant polyester powder coating
Stainless steel security fasteners standard

Design

Various options and parameters to meet your project needs
Custom designs available for your project
Dimensions
71" x 63" x 110" (1.8m x 1.6m x 2.8m)
Stay Connected with SELS Solar-Powered Charging and Connectivity Station
We have all grown accustomed to the modern miracle of computer development called USB. These ports allow for mass connectivity also included are the wireless charging pads making this product a truly universal outdoor phone charging station that can provide also Wifi to any outdoor space.
Campus' and cities alike can provide a means for greater connectivity and user engagement with products like the solar powered charging stations and enhance the lifestyle of residents and visitors with forward thinking and intelligent choices from SELS Solar. 
Take a look at what SELS did for other municipalities and organizations, then call an expert to take advantage of industry expertise and design help to make your ideas of the future a present day reality.
This outdoor phone charging station will act as a natural meeting area for the residents of your city or campus. Combined with other solar powered products from SELS Solar your city or campus will have greater control over foot traffic, congestion and areas where individuals congregate. 
These solar powered charging stations provide greater flexibility for all the space in your area. This modern approach of bringing the sun's power to the people allows for a greater sense of community pride knowing that the very place your people live, work or study is working with them toward a greener space, instead of the traditional drain of limited natural resources. 
Outdoor phone charging stations and other products from SELS Solar offers your city or campus the ability to be a part of the future while meeting needs of the present.
---