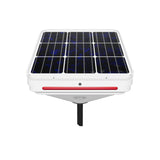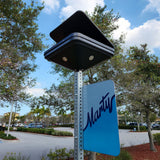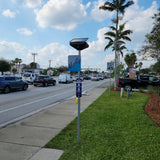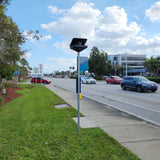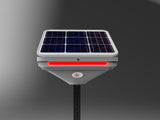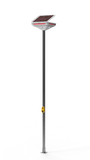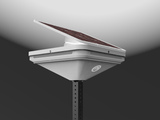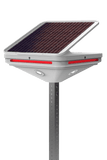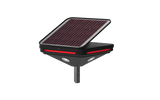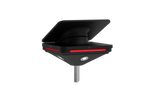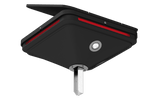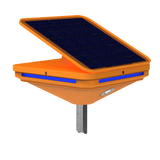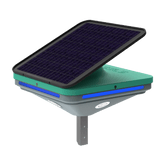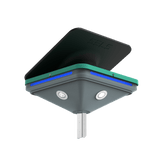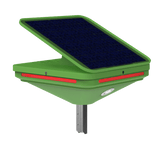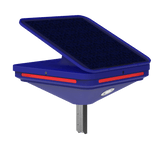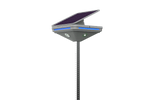 Solar Pole Light for Transit Stop Applications
SELS Solar presents the ultimate fully-integrated solar transit lighting system for unsheltered bus stops. With an extremely easy installation, you will have security area lighting and a secondary sign that lights up to prevent waiting passengers from being passed by – incorporating a push button system benefitting the visually- and non-visually-impaired alike.
Solar pole lights are the sustainable way to provide light and information for your transit network. Embrace the power of the sun and the future with SELS Solar, using this transit lighting to upgrade or build the necessary illumination to provide safety and comfort for both transit users and operators alike.
Product Specs:
Solar Panel: Monocrystalline Silicon.
Structure: UV-resist ABS | ABS available in any color.
LED Output Power: 10 Watts LED.
Lumens: 1800 lm
Mounting: Pole transit bracket.
Power Storage: High Performance LiFePO4 Batteries.
Options: ADA Compliant Pedestrian activation button, provides a two-tone audible confirmation as well as visual confirmation.
Function: Solar Light System for unsheltered bus stops. Secondary sign light changes color to alert bus driver of waiting rider and prevents accidental pass-bys.
Protection degree: IP66 water resistant.
Working temperature: -25°C~65°C
Rainy/cloudy days: Lasts 5 days.
Dimensions:
H: 40 cm | 15.74 in
W: 52.2 | 20.55 in
This solar pole light provides transit lighting for the future and is designed and built in the United States with an emphasis on quality of construction – without sacrificing the quality of the aesthetics. Call SELS today at (704) 495-3535 to discuss how the solar-powered LED lights can change the face of your city or campus. Use our current technological advances to prepare for the future needs of your city or campus.
---