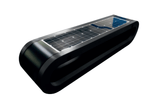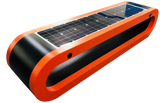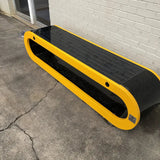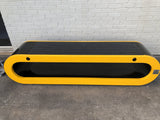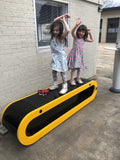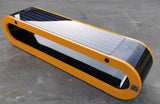 If you are looking for a place for your employees or park visitors to sit, recharge their devices, and enjoy time outside, SELS Solar's bench is perfect for your vision. The solar-powered park bench is an excellent addition to any outdoor commercial or community space. It will invite all visitors to take a break and let them charge personal devices, such as phones, iPads, etc. 
Modern and Appealing Style
Benches are U.S. made with beautiful materials that outlast other competitive products. Durable for all weather conditions, you will notice a difference with the solar bench. The solar-charged battery life is long and sustains well through cloudy weather. Give your guests peace of mind, day and night, with a solar bench charging station that provides rest, lighting, wifi, and electronic charging capabilities.
SELS Solar benches provide a way to charge devices, such as tablets, phones, and bluetooth accessories, and provide real-time statistics of the bench's solar power information. You can choose your bench custom color scheme. Accent lighting provides illumination at all times of the night. The solar-powered park benches provide a great place for people to feel safe while sitting and taking care of business or talking with friends. 
Energy for a Low Cost
SELS Solar works with commercial and community organizations to bring eco-friendly lighting and security to all outdoor areas. Our subscription-based payment plan helps finance beautiful outdoor spaces with minimal costs. Your organization will also see savings in the budget when transferring from on-grid to solar-generated electricity. Contact us about our solar bench charging stations today.
---