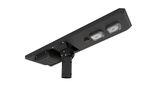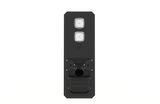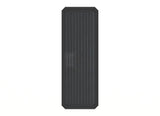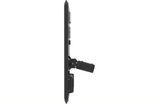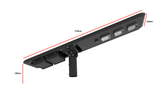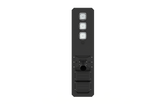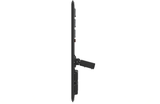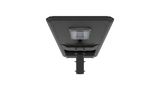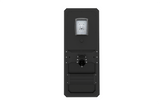 SELS Solar presents the FI-PRO Series as an all-in-one solar street light. This ultimate fully-integrated system is a reliable and robust stand-alone solar lighting solution – well-suited for both commercial and municipal lighting applications.
We are dedicated to helping you find the needed solutions for your city, community, or campus to break away from the draining traditional means of exterior lighting and embrace the future through the use of solar energy. These extra bright LED lights will bring the brightness of the day to your outdoor space during the night to provide safety and savings – using renewable solar energy.
Features
Solar Panel:

Monocrystalline Silicon.

Power Storage:

High-Performance LiFePO₄ Batteries.

LED Output Power:

40-100 Watts LED Lamp.

Lumens:

12000 lm

Function: 

Steady | Motion Sensor

Color Temperature:

3000 - 6000 K

Working temperature:

-25°C~65°C | -13°F~149°C

Lifespan:

75000 hrs

Material:

Aluminum Structure.

Operation:

Fully Automatic | Programmable | IR Remote control.

Protection degree: 

IP66 water-resistant.

Rainy/Cloudy days:

Lasts 4 days.

Dimensions:

H: 157 cm | 61.8 in

W: 40 cm | 15.7 in
Multiple Applications
Our fully-Integrated, all-in-one solar street light is both fully automatic and programmable for a reliable and robust stand-alone solar lighting solution. Advanced battery chemistry combined with cutting-edge building techniques provide for an extremely simple installation method compared to traditional lead-acid battery systems.
Our all-in-one solar street light is suitable for any area where you need to give drivers and pedestrians the light they need to safely navigate your campus or city. It is well known that well-lit areas are more likely to be free from crime and accidents. This makes great sense for commercial and municipal lighting applications where enhanced visibility is needed or even required. 
Use these unique and stylish all-in-one solar street lights on roadways, in parking areas, walkways, and more. Your city or campus community can enjoy the benefits of added security and reduced crime and accidental injuries.
Because they're fully integrated and solar-powered, there is no need for trenching or wires. The FI-PRO Series can be mounted on existing poles to retrofit your current lights or even be installed where no electric service is present. Traditional lighting can be ugly, cumbersome, difficult, and time-consuming to install. Save the headache for another project and go with the easier, more effective route of solar energy products like these all-in-one solar street lights from SELS Solar.

For commercial, campus, and municipal lighting solutions, SELS Solar has products that will enhance instead of detract from the outdoor space you are creating. Call SELS today and talk to an industry expert that will help navigate the needs and wants and solutions that will carry your campus or city into the next generation.
---